Scott Hayden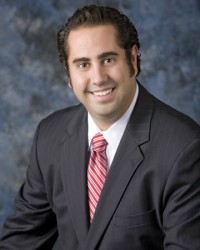 Scott Hayden joined Nationwide Search group in 2009 after 9 years in sales and sales management with Aerotek. Aerotek is one of the largest staffing and recruiting companies in the world. While at Aerotek Scott held numerous positions including Recruiter, Account Manager and Account Executive. During Scott's time at Aerotek he was involved with the day to day interviewing and hiring of the internal staff. He knows first hand the importance of finding and retaining top sales talent.
Scott has always developed long standing relationships with fortune 100 to small emerging companies by truly learning their business. This continues with Nationwide Search Group as Scott believes understanding what it is his clients really need, and then aggressively "hunting" those candidates is the key to building successful sales teams. Scott has created a niche within the Medical device sales arena, focusing on the Interventional and Surgical market.
Scott studied at Coastal Carolina University in South Carolina. He lives with his wife in Whitefish Bay, WI and enjoys playing golf, following Wisconsin sports and spending time with family and friends.