Matt Tenley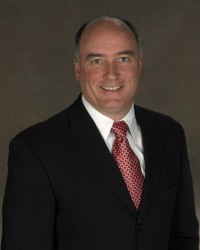 Matt Tenley, President of Nationwide Search Group, LLC began the firm in 1997 after serving two years as a Medical device recruiter at a San Francisco based company. Matt started his career at Friden Alcatel, a worldwide provider of mailing and shipping equipment. Here he held numerous positions, including sales representative, product specialist and sales manager.
Upon a promotional offer to Branch Manager, he broadened his business experience by joining ProNet Medical Communications as General Manager of the N. California branch. Here Matt oversaw sales, service and administration of a multi-million dollar operation providing communication solutions to Hospitals and Physicians. Matt later went on to help Paychex, Inc. expand their payroll district into the San Jose area.
Shortly thereafter he took a regional position in their Human Resources division, leading the sales force throughout 5 Northwestern branch offices. One of the many products sold aided employers with State and Federal policies regarding employment issues targeting how to interview, hire and select candidates within a legal framework.
After a 12 year career in sales management, whereby effective leadership and hiring of sales representatives was essential, coupled with 23 years of effective recruiting, Matt delivers the experience necessary to partner with any level of sales leader and company in order to help them define and locate the talent needed to make an impact.
Matt studied at the University of Eau Claire and UW Milwaukee with a major in Marketing and a minor in Sales. Matt resides in Southeastern Wisconsin and enjoys spending time with his two dogs, hunting, fishing, motorcycling, boating and cooking, in addition to spending time away at his northern WI. hobby farm.