Gary McBride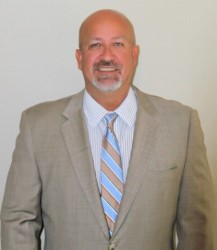 Gary McBride has recently joined Nationwide Search group in March of 2016, after a very successful 28 years in the Medical Field.  Gary is a seasoned leader, with experience as a sales rep, Regional manager, Dir. of Sales, and V.P. of Sales. Gary has experience with small start- up companies, as well as large fortune 100 companies. Pryor to joining Nationwide Search Group, Gary started his career with Marquette Medical Systems/ GE Healthcare, where he spent 15 years as a top performing sales rep and manager. Gary then went on to lead as a VP of Sales for 3 different starts- up companies and expand the market and sales teams during his time. Gary's most recent success was with ZOLL Medical, where he was instrumental in the company's fast paced growth. Gary Knows what it takes to attract, develop, and lead top talent in the sales field? His areas of expertise are in Cardiology, Neurology, Radiology, with capital equipment, device, service, and supplies.
Because of Gary's wealth of experience, he has a firm understanding of the types of people needed to reach and exceed company goals and objectives. Gary will be able to speak to and attract top talent for a variety of positions in many different specialties. He will focus on getting it right the 1st time and value the communication it takes to expedite his client's timelines.
Gary obtained his Bachelor's degree from The University of Toledo in 1985. He resides in Bellaire, Florida with his wife Lisa, and enjoys spending his free time boating and fishing when possible.